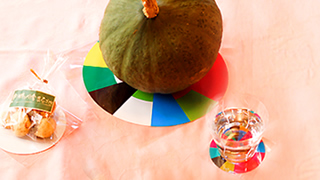 Usage 1.
To make food taste better. For purification.
Place any food on top of "Suriya" chart for 5 minutes respectively or "Chandra" chart for 5minutes, respectively. The food will taste better and delight your palate. Nadi Charts adjust energy of the food and change it into the food which gives energy over the body. The Suriya chart makes food taste light while the Chandra chart makes it tales sweet and rich.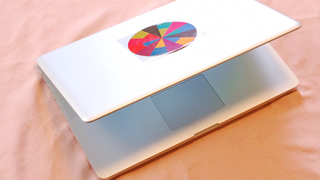 Usage 2.
Neutralize Harmful Radiation Prana
Electromagnetic waves from electronics such as PC disturb our body 'qi' level. For people who get tired easily or breath shallowly after touching PC, we advice them to stick the Chandra chart on its cover. As the chart neutralizes harmful energy of it, you will feel physically relaxed and get less tired. *Stick the white side on PC. )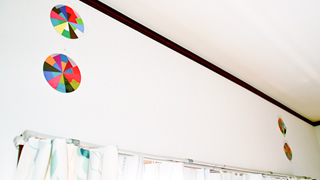 Usage 3.
Home Feng-Shui is imporved by placing Nadi Chart
It is possible to improve house physiology (which tells a good or bad aspect of house based on Chinese geomancy or Feng Shui) by sticking 24 Nadi charts on walls at right positions in all 12 directions. The charts changes your house into comfortable living space at the 'qi' level.

We provide a product called "Nadi Chart Feng-Shui kit" for this purpose which is in the pipeline.